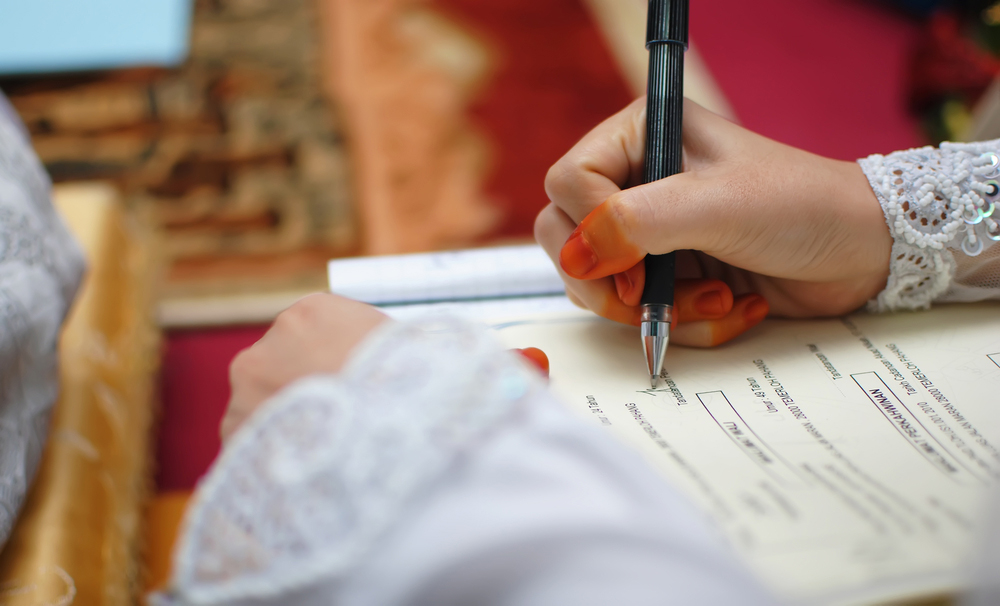 Marriage Celebrant – Make a Booking
Our certified marriage celebrants are available to ensure your marriage is correctly and legally solemnized by our qualified celebrants.
The services we currently offer are
Civil Only Marriage
Islamic Only Marriage
Combined Civil and Islamic Marriage
Letter of Notice of Intended Marriage Form for Prospective Marriage Visa Applications.
Civil Only Marriage
At Muslim Services, we can provide a registered celebrant to solemnize your marriage legally in NSW. It is a requirement to do if you would like your relationship to be recognised by Australian Law. You would need to notify us 18 months before your proposed marriage date but no less than one month before it. The process is fairly simple, with us having to sight a copy of your birth certificate/passport.
Islamic Only Marriage
If you would like to perform an Islamic Only Marriage, we can very easily cater to your request. An Islamic Marriage is one that meets the conditions of marriage only under Shariah Law and is not officially accepted by Federal or State laws.
To perform an Islamic Marriage ceremony, we would require:
Identification of both the Bride and Groom
Two supporting witnesses. They must be Muslim males of good and reputable character.
A Walee. A Walee is the bride's guardian, usually the father to agree to the marriage. If the father is unavailable then a similar male next of kin will suffice. Contact our office for more information and the requirements of marriage under Islam.
Civil & Islamic Marriage
As registered celebrants and knowledgeable in the field of Islamic Law regarding marriage we can solemnize both your civil marriage and Islamic marriage.
These can be on the same day or over different days to suit your needs and purposes.
Prospective Marriages
If you are planning to marry a spouse who is a citizen of another country, then one of the options for bringing her to Australia is on the Prospective Marriage Visa (Fiance Visa). Your spouse will receive a visa for 9 months in Australia, giving enough time for you to marry.
One of the requirements of this visa is to show the Department of Immigration that you have made sufficient arrangements for your wedding, such as booking a celebrant, arranging the marriage hall, delivering invitation cards etc.
We can provide you with an official letter, signed by a JP and directed to the department to help fulfill the conditions so your spouse may travel to Australia. See the Department of Immigration's website for the most up to date information.